Here's how you can chat with your friends on YouTube
Did you know that YouTube, the world's most popular video streaming service, also allows you to chat with your friends while watching a video? Well, if you didn't, you aren't alone.
However, this feature is nothing like chatting on WhatsApp or iMessage. But the convenience to chat with friends while watching videos makes it a try-worthy feature.
Here's how you can chat on YouTube.
Here's how to get started with YouTube chat
Log in to your account on the YouTube app and tap 'Activity' at the bottom of the app to find subheads- 'Shared' and 'Notifications'.
Now tap on 'Shared' and then on 'Contacts' to find people you may know or to add contacts via an invitation link or phone book.
You can tap on chat to start a new conversation with your contact.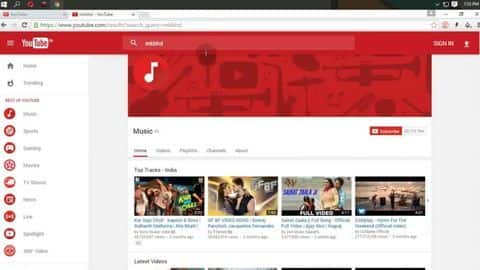 YouTube chat feature is available on web as well
Log-in to YouTube web, go-to Home and click 'Share' button on the top-right corner to see your contacts.
To add a new contact, click on 'Contacts' and YouTube will suggest people you may know.
However, if your contact isn't on the suggested list, you will have to send an invitation link to add him/her to your list.
Everything else works like on the app.
SAource by newsbytesapp
Share: